Limp Bizkit, Chas & Dave and more to play Knebworth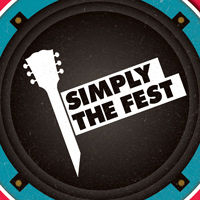 Sonisphere makes it's return in 2014 after a brief hiatus, the rock festival known for taking a few risks with it's line up choices hasn't missed a beat with another 10 bands being announced for an already highly anticipated weekend at Knebworth house.
The bands announced are:
Limp Bizkit
Anthrax
Dropkick Murphys
Devin Townsend Project
The Sisters of Mercy
Silverstein
The Virgin Marys
Voodoo Six
Carniflex
and the unlikely addition of Chas & Dave who opened for Led Zeppelin at Knebworth in '79.
Sonispjere 2014 looks to celebrate 40 years of rock music at Knebworth with headliners Metallica, The Prodigy and Iron Maiden. The festival will take place 4th – 6th of July.