On Y'Bike with these great Yorkshire Dales cycle routes.
Cycling is one of the most popular outdoor hobbies in the UK, but particularly in Yorkshire since the introduction of the Tour de Yorkshire back in 2015. If you see yourself as a strong cyclist, why not take in some of these trips through the Dales?
Hebden Bridge to Brighouse
Traffic is something that puts a lot of people off trying new cycling routes, but the 12-mile journey between Hebden Bridge and Brighouse rolls out across predominantly traffic-free towpaths and tracks. Get on your bike and travel alongside the Rochdale Canal for some picturesque British scenery – as well as some peace and quiet – between the two bustling market towns for the perfect introduction to the Yorkshire Dales.
You can find more information on this route here.
Malham to Skipton
Starting out at Malham, this excellent cycling route winds its way down through the Dales to the market town of Skipton and runs close to the famous Bolton Abbey. It's not an overly complicated or difficult route, but it is one where you may encounter a fair amount of traffic. The 15.2-mile route is one that will test keen cyclists, allowing you to take in plenty of the picturesque Dales as the miles roll by in what will seem like no time.
For information on this route can be found here.
Etape du Dales
110 miles, on a bike, on one of the Tour de Yorkshire stages. How does that sound? If it's the kind of thing that sounds right up your street, then you're in luck as the Etape du Dales provides exactly that. This circular loop through the Dales takes in testing climbs, fast downhill sections and – of course – picturesque scenery that you don't normally get to see even if you're a local. If you need to stop off anywhere along the way, you can even stop for a pint at England's highest pub – perhaps not an option for those focussed on the cycling, but a great option for recreational cyclists looking to explore.
Learn more about the Etape du Dales cycling route here.
Circuit of Fountains Fell
A long but highly satisfying route, a circuit of Fountains Fell enables keen cyclists to test themselves on the rough surfaces while taking in some of the picture-perfect views including Pen-y-Ghent, the Littondale valley and Malham Tarn. Covering a total of 25 miles starting and finishing in Stainforth you'll need to be pretty fit – but it's by no means an exclusive route for keen or frequent cyclists. There are two long climbs that will challenge even the best riders, but it'll all be worth it when you reach the top!
Read all the facts on the Circuit of Foundations Fell here.
King of the Pennines
Possibly one of the most difficult cycling routes through the Yorkshire Dales, you can rightfully call yourself the King (or Queen) of the Pennines if you complete this difficult and energy-sapping 54-mile route. Starting and finishing in Kettlewell, cyclists are faced with a number of steep hills as they make their way into the heart of the Dales, as well as some wonderful sights of the Swaledale valley. You can also take in areas such as Hawes and Wensleydale if you don't fancy the challenge in one go!
Find out more about King of the Pennines here.
The Howgills
A challenging route for any cyclist – experienced or otherwise – this 14-mile loop starting and finishing in Sedbergh is a quiet part of the Yorkshire Dales stretching out as far north as signposts for Kendal, allowing riders to get out into the peaceful countryside for a highly enjoyable ride. Pass Holme Open Farm and along the main roads before arriving back in Sedbergh.
Find out more on the Howgills here.
Yorkshire Dales Cycleway
There aren't many cycle routes in the Yorkshire Dales that are completely tarmac, but the Yorkshire Dales Cycleway is one of those rarities. Covering a total of 130 miles it's not all easy rides along smooth roads, however, as you will still have to negotiate a number of steep inclines as you weave your way through the countryside. One of the most popular routes in the region, it takes in locations such as Skipton, Malham, Hawes, Kettlewell, Grassington and Bolton Abbey.
Learn everything you need to know about the Yorkshire Dales Cycleway here.
Way of the Roses
What's the best way to see both Lancashire and Yorkshire on the same day? By bike of course, and that's exactly what experienced and competent riders can do on the Way of the Roses. This route spans 170 miles from the west coast in Morecambe to the east coast in Bridlington, taking in the wonder of the Yorkshire Dales as you pass through. With steep inclines and plenty of easy-to-ride tarmac, this route is a genuine challenge for riders capable of covering such a significant distance.
Discover more about the Way of the Roses here.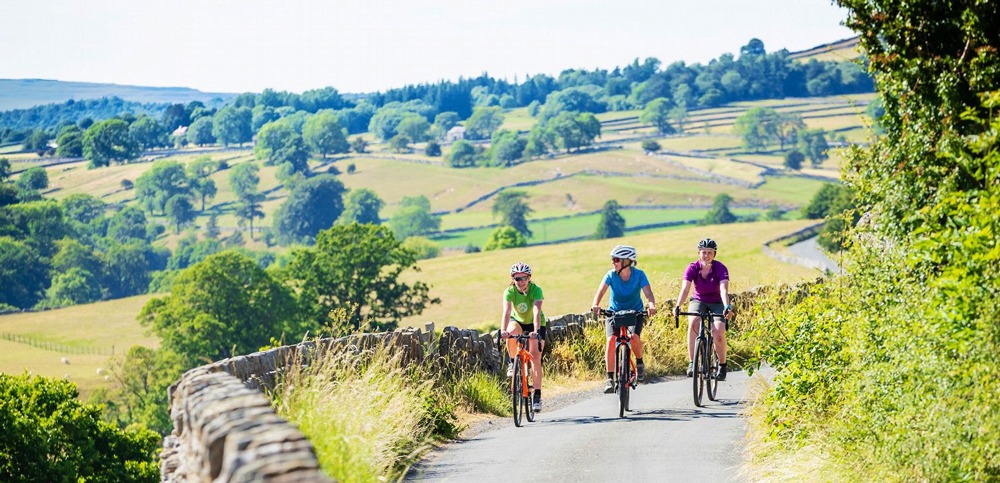 Malham Tarn Estate
Run by the National Trust, the Malham Tarn Estate is one of the most beautiful areas to walk or cycle through in the whole of the Yorkshire Dales – and that's saying something! There is a relatively simple and family-friendly cycle route that stays pretty flat; or there is also a mountain bike route for those after more of a challenge. Either way, this beautiful circuit that gets right down to the water's edge will enable you to get a real feel for the Yorkshire Dales.
Learn more on the Malham Tarn Estate cycle route here.
Wensleydale Castles
Starting and finishing in Middleham, the Wensleydale Castles cycle route has something that will appeal to cyclists of all abilities. With steep inclines including one particularly steep finish, and plenty of rural countryside, the Wensleydale Castles circuit covers 29.5 miles of smooth tarmac with a number of rolling hills thrown in for good measure. Of course, the Castles are a particular highlight for those looking for picturesque and famous landmarks along the way.
Find out more on the Wensleydale Castle cycle route here.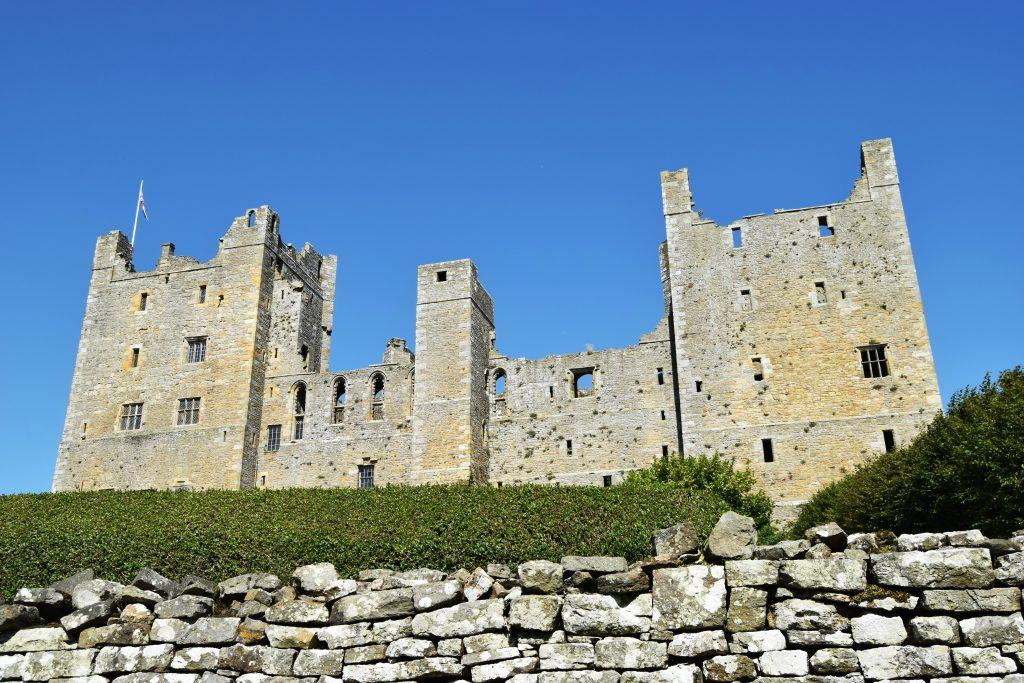 As you explore the diverse landscapes of the Yorkshire Dales on two wheels, these ten captivating cycle routes offer an adventure that combines natural beauty, exhilarating challenges, and a touch of local charm. From the tranquil shores of Malham Tarn Estate to the majestic castles dotting the Wensleydale route, these cycling experiences unveil the true essence of the Yorkshire Dales. So what are you waiting for? Hop on your bike, breathe in the fresh countryside air, and let the wheels spin you into pure cycling bliss. Happy cycling!