When Polygon was founded over 25 years ago, they had one goal in mind, to provide quality steel and aluminium bicycles to take your cycling up a gear. And ever since then they have been designing, building and engineering world class bikes in partnership with experts, creative thinkers and passionate riders from all over the world. In this article we explore the innovation behind the new range of Polygon Bikes at GO Outdoors.
Behind The Brand
Passionate about innovation with a will to produce fresh and authentic designs, Polygon are one of the only global bike brands that own and manage their own manufacturing facilities, giving them a lot more creative control over their bikes and showcase the craftsmanship of hand welding that goes into their frames. They're able to manage production right through to the end with their industry-leading assembly and painting facilities.
Starting in South-East Asia, Polygon began building bikes in the late 1980's and then went on to expand their brand in 2007 over to Australia. It wasn't until 2011, only a decade ago, when Polygon decided to crank it up a gear by expanding into Europe, and later America.
Meet the Range
Polygon have spent the past three decades riding around the world and changing the cycling landscape as they go, and now they're making their way into GO Outdoors stores up and down the country! With bikes for every type of rider in every kind of landscape, we're sure to have something for everyone.
Here's just a few of our favourites that we thought we'd showcase just to show off some of the outstanding range of Polygon Bikes we have to offer. All of these bikes are available online and in selected GO stores.

Meet the Siskiu collection from Polygon, an affordable introduction to proper full suspension riding for many. The Siskiu range has something for everyone. Whether you're after a trail-ready shredder or a mountain climbing full-suspension machine, the Siskiu Series is a great option for riders looking for performance and value.

The Siskiu has three individual ranges, all catered to different needs and requirements. The entry-level D5 and D7 have been designed to handle everything from local single-track trails, to long adventure days in the mountains. Change up a gear and take on big mountain descents with the T7 and T8 models. The Siskiu Series is available with 27.5" or 29" wheels.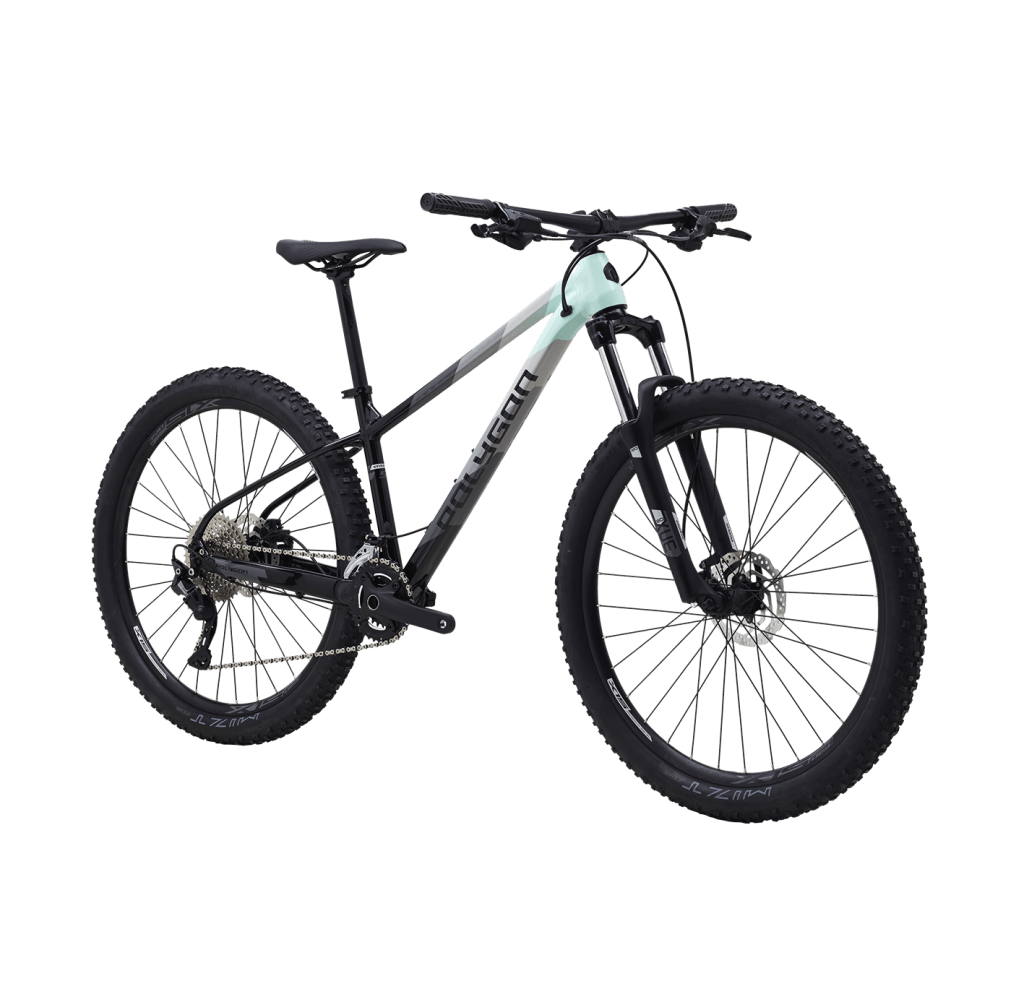 Xtrada does it all! A quality trail-ready mountain bike capable of challenging mountain descents and trail-riding epic adventures. Perfect for riders that want to hit trail lines one day and easy XC distance the next, the Xtrada is hardtail mountain bike that works as an all-rounder. Built for taking on a wide variety of different terrains, the Xtrada utilises a super light 6061 hydro formed aluminium frame with a new Boost hub spacing. TrekTro Hydraulic brakes provide impressive stopping power and includes Suntour XCM-HLO with 120mm suspension fork travel.

Bringing mountain bike durability into the urban jungle, the Heist Series is an urban model ideal for daily commuting and weekend trail riding. The ultimate solution for any urban warrior looking for a durable commuting bike that provides a comfortable riding position for around town, but also allows for some weekend fun on local tracks as the Heist's mountain bike durability allows for some light-off road adventures. It's almost as if the soul of a mountain bike is trapped inside a commuter bike.The Heist Series includes the X7 and X5.

Stock Selling Fast!

Which style of bike suits you? The new range of Polygon Bikes available at GO Outdoors has been carefully selected to ensure we have something for everyone, no matter your riding style. New bikes are arriving online and in-store daily and stock will sell fast so order yours soon.