Grab Your Binoculars and Get Out Into the Garden
Forget crime shows and TV soaps; there is real drama going on in your very own garden! Earlier this year we encouraged you to take part in the RSPB's Big Garden Birdwatch and many of you joined us. It was the 42nd year that the RSPB has called on communities to take part in what is now the UK's largest garden based citizen science project. Why? Well not only is it great fun, but it provides the Royal Society for the Protection of Birds (RSPB) with essential data that allows them to keep tabs on the population of British birds.
Although the Big Garden Birdwatch event has finished for this year, birdwatching is hugely popular across the UK and something you can enjoy every day. Here's some tips and tricks on birdwatching, the all important results and a link to the RSPB's chirpy quiz asking 'which garden bird are you?'
Big Garden Birdwatch: The Results
This year's event was a great success with over one million people taking part. Everyone involved took one hour to see the birds that they saw in their gardens. Check out the results from the event on the RSPB website.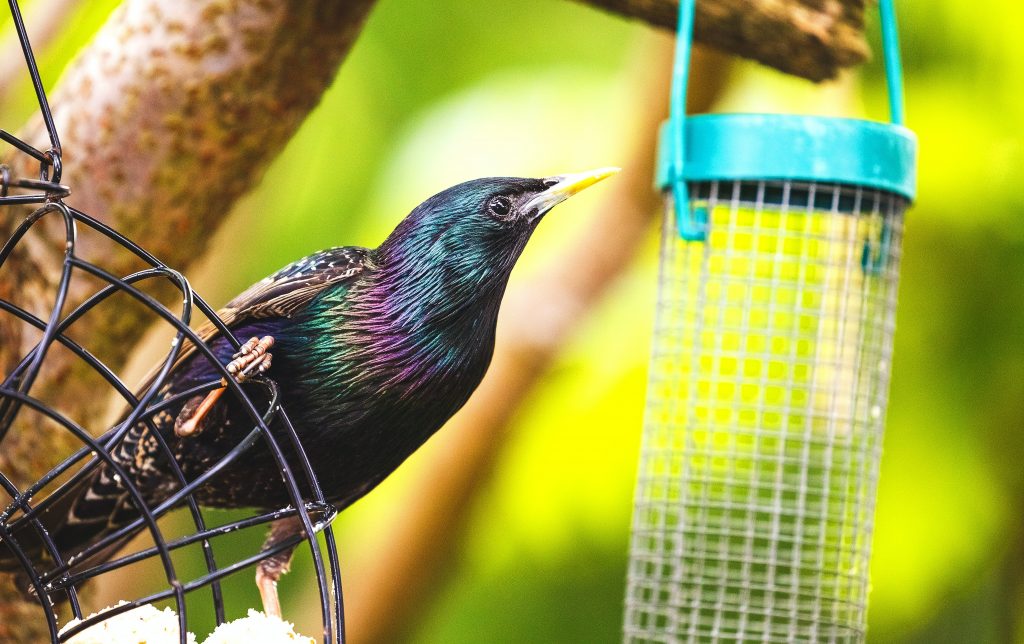 Top Tips for Getting Into Birdwatching
Excited already? There are things you can do now to make your Big Garden Birdwatch even more enjoyable when the weekend arrives. Here's a few tips and tricks to treat the birds that visit your garden.
Create interest in your garden
Garden birds love a place to perch and take a rest. Natural and manmade perches which sit close to your feeders will encourage birds to stop for lunch and chirp 'hello'. Providing food is also great, especially during these harsh winter months, and the RSPB recommend high-energy (high-fat) foods in cold conditions.
Give them a welcome drink
From bird baths to reflection pools, birds love to take a drink and even bathe so why not set up your very own watering hole. Providing food and drink for your garden birds is a great way to capture them motionless, meaning you can grab a quick photograph.
Keep an eye out for bird behaviour
Taking the time to stop and study the birds that enter your garden will mean you'll start to pick up on their behaviour. Some will be shy whilst others will display bold characteristics. Staying quiet and trying not to make any sudden movements will allow you to see kinds of behaviour you'll likely never have seen on a local walk. Watch and listen out to see how different species communicate and interact with each other.
Quiz: Which Garden Bird Are You?
Ever wondered what garden bird your personality best matches? Are you a lone eagle, a friendly sparrow, a shy robin or an excitable jackdaw? Take the quiz right here:
https://www.rspb.org.uk/get-involved/activities/birdwatch/which-garden-bird-are-you/
What birds will visit your garden this year? We'd love to see your Big Garden Birdwatch snaps. Tag us in your spots.