Every young person should have the opportunity to get involved in the Duke of Edinburghs Award. Sam Sykes, a world leading DofE expedition provider and lifelong advocate, gives us the background on the DofE and tips on how you can get started. Sam has been involved since the moment he could walk, and his family have been running the DofE for young people for over half a century.
What is the Duke of Edinburgh's Award?
The DofE aimed to inspire young people on their own journey of personal development regardless of their background, culture, ability or interests. Since being set up by Prince Philip in 1956, millions of young people have now achieved a Duke of Edinburgh's award.
Most youth groups, schools and clubs offer the chance to do DofE. However, DofE Direct is available for anyone who is over 18, wanting to get involved with the Gold Award.
Quick Stats…
Started in 1956 by Prince Philip

Available through over 4000 licensed organisations in the UK

Powered by over 40,000 volunteers (just like my dad)Young people starting there DofE in the year to March 2022 in UK – 321,622.30.5% of fourteen year olds in the UK started their Bronze DofE in 2022.

Total number of volunteering hours in year to 2022 – 2,156,076
How is the DofE Award Structured?
There are three levels of te DofE Award; Bronze, Silver and Gold. Each level has sections – there are four to complete at Bronze & Sliver and a fifth at Gold.
Volunteering section: Give time to help people, the community or society, the environment or animals.
Physical section:  Choose any sport, dance or fitness activity – in short, anything that requires a sustained level of energy and physical activity.
Skills section: Choose an activity that will allow you to prove you have broadened your understanding and increased your expertise in your chosen skill.
Expedition section: Plan, train for and complete an unaccompanied, self-reliant expedition with an agreed aim. You must do the correct training for your level and mode of travel, at least one practice expedition, a qualifying expedition (the one that is assessed) and a final presentation in order to complete the section.
Residential section (only at Gold level): Undertake a shared activity or specific course with people you don't know, in a residential setting away from home and in an unfamiliar environment.
How Old Do I Need to Be?
At Bronze, you should be 14 or over. However, if your peer group/classmates are 14 and you aren't quite there yet, ask your DofE leader as there may be an allowance for you.
At Silver, you should be 15 or over. However, if your peer group/classmates are 15 and you aren't quite there yet, ask your DofE leader as there may be an allowance for you.
At Gold you must be 16 or older.
You must complete your award (at any level) by your 25th birthday for it to count.
How Much Time Does it Take?
Bronze – It will take at least six months to complete all the sections.
Silver – It will take you at least 6 months for Silver if you've already achieved your Bronze, or 12 months if you've jumped straight into Silver.
Gold – You'll need to do your programme for at least 12 months if you've achieved your Silver Award, or 18 months if you've started at Gold level without doing your Silver – even if you've done Bronze.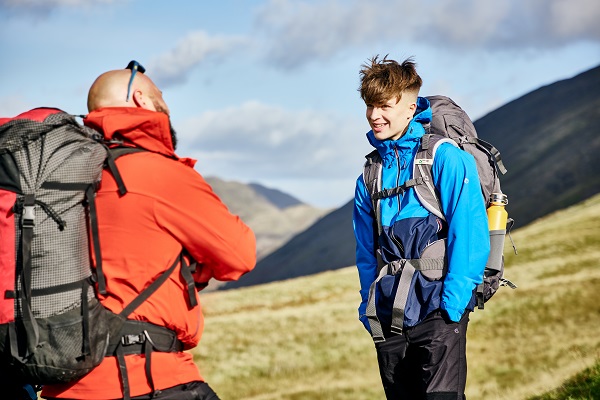 Why Should I do the DofE and What Do I Get from it?
For the hundreds of thousands of young people who take part each year, the benefits of achieving a DofE Award at any level are endless. DofE is about helping you along the path to a productive and prosperous future. As many of our participants say, it's life-changing.
Achieving an Award will give you skills, confidence and an edge over others when you apply for college, university or a job. Beyond your academic achievements, universities want to see evidence of so called 'soft skills' that you have developed through extra-curricular activities, such as communication, commitment, leadership and teamwork. Your DofE Award is a fantastic way to demonstrate and evidence these skills in practice.
You'll also make a difference to other people's lives and your community, be fitter and healthier, make new friends and have memories to last you a lifetime. Our participants also tell us that doing their DofE gives them character traits like confidence and resilience, that can boost their mental health and wellbeing and help them face and overcome personal challenges.  
How Do I Get Involved?
The DofE charity licenses thousands of organisations that work with young people, including schools, colleges and youth groups, to run the DofE across the UK.
If you're interested in doing your DofE:
Ask your school, college or university – if they don't already deliver DofE, they might consider setting it up.

Join a national youth group that runs the DofE for its members, such as the Scouts or Girlguiding.

Get in touch with your local youth club and see if it has a licence.

If you're over 18, do your Gold with DofE Direct.
Through a Licensed Organisation, you'll be supported by a Leader who offers advice and encouragement throughout your whole DofE programme.
Next Steps
Do some research. Check out the DofE website, speak to people who have done it & talk to your teachers, parents & friends about it. The DofE is a commitment which takes effort to complete. Nothing worth anything is easy, and rewards come through challenges.
Every young person reading this article is able to complete the DofE if they really want to. As a young adult the next step is down to you. I wish you the best of luck whatever you do, and know this…
"We are all better than we know. If only we can be brought to realise this, we may never be prepared to settle for anything less"
– Kurt Hahn (a smart man involved in the foundation of the DofE – Google him)
Gear Up at GO Outdoors
GO Outdoors is proud to be a DofE Recommended Retailer of Expedition Kit. Every year, 300,000 young people in the UK start their DofE and we're on hand to kit them out with the tents, sleeping bags, cooking equipment, waterproofs and other hiking essentials they need. Whether you're looking to complete your expedition on foot, horseback, canoe or bike, we have everything you need to enjoy your adventure. When it comes to preparing for any level of DofE expedition, our top tips are to invest in a quality rucksack and a pair of sturdy walking boots. You can get them both expertly fitted by us; simply visit us at your local GO Outdoors store.