Mother's Day is just around the corner! 27th March 2022 marks a very special day for all mummies up and down the country and so we wanted to offer a helping hand in making her day the best Mother's Day yet!
With over two years now of lockdowns, tiers and restrictions now, it finally looks like things are starting to come to a finale with everything being open as usual as it once was. That's why this Mother's Day we want to get you back out there, spending your time in each other's company, making the most of it. That's why we've compiled this list of some of the best walks in the UK for you and your mother dearest.
Here's our top picks for the best Mother's Day Walks in the UK.
Hitchin Lavender Farm, Hertfordshire
Located not far outside of Milton Keynes in the small remote town of Hitchin, the Hitchin Lavender Farm features over 25 miles of stunning lilac lavender fields, the perfect relaxing little adventure for any mum, full of luscious scents and scenery. With the full fields open for you to wander wherever you like, up to each and every corner with everything in between, you can enjoy the stunning views and snap some family photos that really capture the essence of spring and showcase a fantastic Mother's Day.
Hitchin Lavender Fields don't really require much selling, the beautiful purple sea of flowers speaks for itself and who doesn't love the smell of lavender? Personally, I know it's one of my mum's favourites, which is why I think this is a top pick for mum's everywhere in the UK!
Ladybower Wood Nature Reserve, Peak District
A perfect day out for the whole family, Ladybower Wood Nature Reserve is a fairly easy walk to complete, so you can bring everyone along with you, including the dog! One of the last remaining upland oak woodland in the county, Ladybower is a very important refuge for much of the local wildlife, especially birds.
The ideal adventure for mum's who love to remain in touch with their wild side, this walk features some impressive botanical features as well as the opportunity to witness some fantastic wildlife. An ideal Sunday walk as well as the Nature Reserve is full of song, with chirps from the likes of pied flycatchers and blue tits, it's a grand day out for everyone!
Pembrokeshire Circular Walk, Wales
Give mum a taste of Wales on the stunning Pembrokeshire Circular Walk in South Wales. At just six miles long, it packs everything the Pembrokeshire Coast has to offer into one absolute belter of a walk! With some seriously impressive cliffs, a picturesque lake that seems almost designed specifically for bird watching as well as not one, but TWO breath-taking beaches that look like they've been delivered straight from the Bahamas!
By bringing mum down here for a Mother's Day adventure, you're packing a whole little holiday into one for her. Starting the day with a nice uphill stroll until you eventually get to Barafundle Bay, the first stunning beach on our itinerary. Let mum feel the sand between her toes and look out over the sparkling blue horizon whilst maybe enjoying a spot of lunch? Then followed up with a sense of real adventure as you cross the clifftops, pausing to look down nervously at the crashing waves and the Lattice Windows. An absolute wonder for anyone to see and guaranteed to make her Mother's Day. Before finishing off round at Broadhaven Bay, a beach even more perfect than the last (if that's even possible) to finish your journey. A truly awe-inspiring Mother's Day adventure for any outdoor enthusiast to embark upon.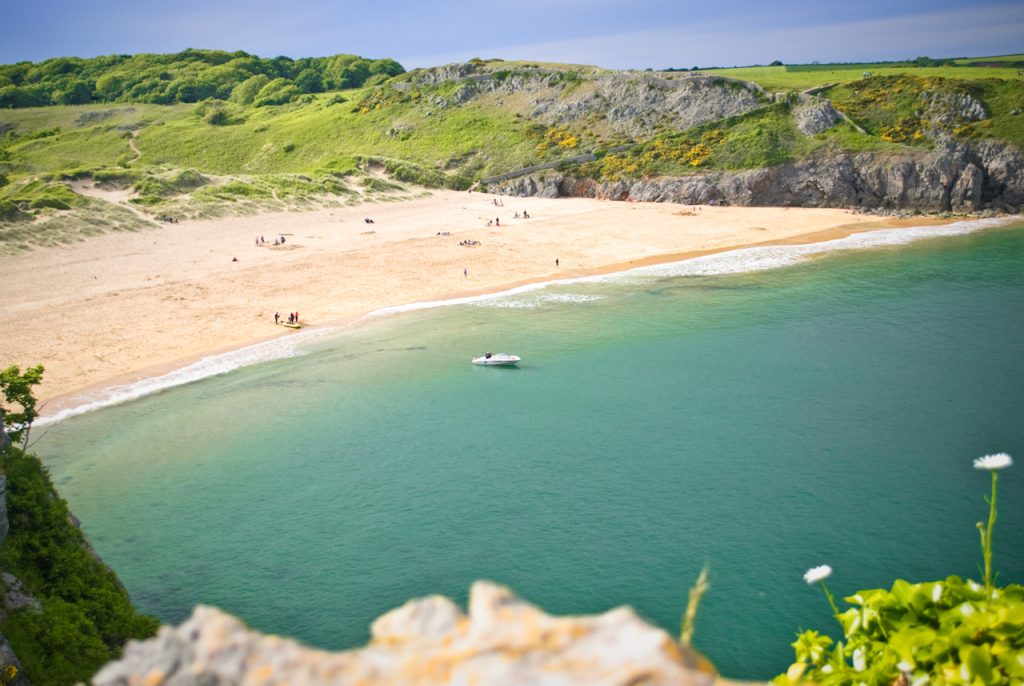 Arthur's Seat, Edinburgh
Heading way up North into the land of the Scots for this walk. A proper hill walk, for mum's who enjoy a bit more of a challenge, right in the very heart of one of the UK's most mesmerising cities and the Scottish capital of Edinburgh. Actually an ancient volcano, as if it wasn't cool enough already, Arthur's Seat makes up a large chunk of Edinburgh's Holyrood Park, being one of the tallest peaks.
The reason this walk has made our list is due to the convenience of getting there, with it being only about a mile of the city centre, it's simple to find and can be followed by a fun afternoon exploring the historic streets of Edinburgh down below and everything that the city has to offer. It is also one of the most rewarding walks on our list, providing an extra little Mother's Day gift with the unbeatable panoramic views of the city once you've made it to the top. Thousands of outdoor explorers have described this walk as "beautiful", "picturesque" and has even famously been described by Robert Louis Stevenson, author of 'Treasure Island', as "a hill for magnitude, a mountain in virtue of its bold design". Now how's that for a happy Mother's Day?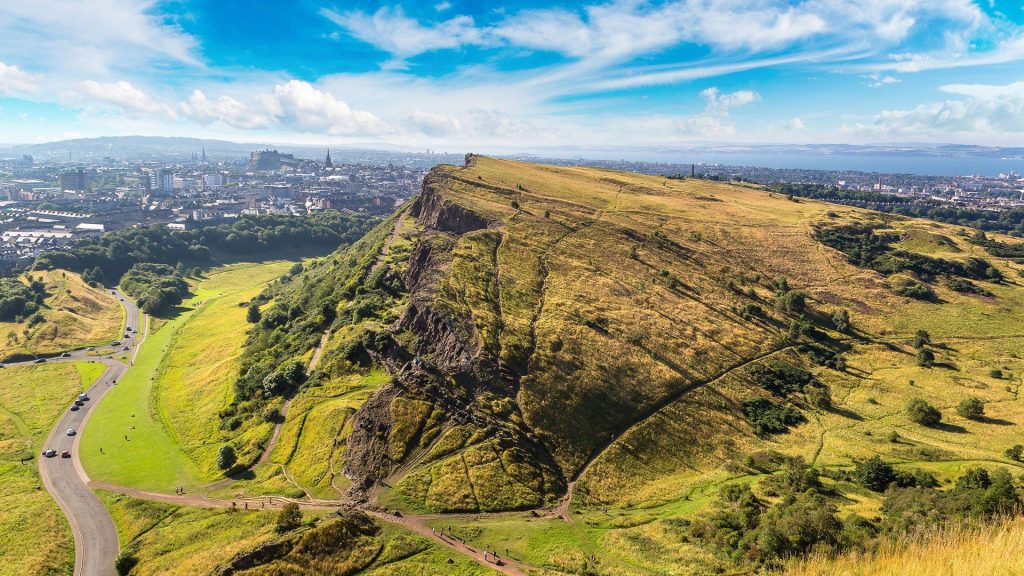 Gruffalo's Child Trail, Lake District
One more for the whole family, the Gruffalo's Child Trail is definitely more aimed towards younger audiences, but there can't be a Mother's Day, if there's no little munchkins to mother over now can there? And Mother's Day is all about those little explorers spending some quality time with the woman who brought them into this world, so it seems only fair we throw in a little adventure for them to get stuck into.
A walk in the countryside can be a daunting prospect for little ones, especially in unideal weather situations or on more challenging routes, like some of the ones we've mentioned today. The Gruffalo's child trail however offers young adventurers the perfect opportunity to discover the beauty and fun side of the great outdoors in an educational way, so that in no time, they will have the same appreciation for the outdoors as their wonderful mummy. For this exciting little walk, just follow the trail through Grizedale Forest whilst completing Gruffalo themed activities along the way.
Those are our top picks for the best walks to embark upon this Mothering Sunday! We tried to spread these walks out so that way there's at least one within reach of you. Why not make a full day of it and bring some picnic supplies as well? We have an impressive range of picnic products to help make this Mother's Day the best yet!
Check out our Picnic Blog for some top tips!
Wishing all the mothers and grandmothers a very Happy Mother's Day!