A regular face on our tv's for almost 20 years, Cardiff-born presenter Gethin Jones is a keen adventurer who, when the cameras stop rolling, loves to spend his time outdoors, getting lost (intentionally) and playing sport.
North Ridge is a brand that creates easy-to-wear clothing that's ready for the outdoors, suited to both town and trail adventures. As the latest North Ridge ambassador, Gethin truly embodies the brand's ethos.
We grabbed five minutes with Gethin to ask about him, his partnership with North Ridge and the importance of being outdoors.
5 Things You Didn't Know About Gethin:
He completed the Royal Marine 30mile Commando Yomp in 8 hours
He has lots of licenses! Pilot, HGV and motorbike!
He holds 4 world records (not as exciting as you might think according to Gethin!)
He's just finished a masters in Sporting Directorship!
He runs a charity for autism with his best friend. They both have nephews with autism. The welsh word for nephew is "Nai", and that's the name of the charity.
1. What do you love about the North Ridge range and why did you want to become an ambassador?
When you hear the word "outdoors" your mind goes to climbing a mountain or a long-distance trek. I see it differently; the North Ridge range allows you to do a bit of everything.
I keep a kit in the boot of my car so I'm always ready to go. If I find myself playing golf, going on a bike ride or a run, or especially when I'm on location, it's always great to have right gear. Whether that's the 3-in-1 Coat, the Waterproof, or the Shorts.
North Ridge has everything, even for a rare activity like trail running. All the kit can pretty much double-up, if not triple-up, so you don't have to take lots of kit with you.
I see the outdoors as being everything you do outdoors, rather than just a walk or going up a mountain. It's what I do all the time, and I'm happiest when I'm out and about.
2. How important is getting outdoors to you?
We talk a lot of about the importance of being outdoors, especially after the Covid Pandemic. We had an hour a day to get out and about, and everyone really made the most of it!
That's always been the case for me, riding my BMX around where I lived, waiting for the whistle from my dad signalling tea was ready – you could hear it however far away you were! Back then I didn't realise how important it was for me and my mental health. Now, I'm aware that it makes me feel a whole lot better.
If I've had a long week of work, getting outside at the weekend, being in the sunshine or rain, whatever it may be… I don't think I've ever been out and not felt better for it.
3. What is your favourite outdoor activity?
It's very difficult to narrow it down to one activity – I do lots. One of my favourite outdoor activities is, when I'm visiting to a new place, just getting out to explore and getting lost!
I'm not saying lose yourself up a mountain but get out and about, in a different city or countryside, and explore the amazing places across the UK. I've been lucky enough to visit many places in Wales and the North of England, seeing the beautiful Peak and Lake districts, but there are so many places to adventure in the UK. In essence, I enjoy just going out and getting lost.
4. Growing up, did you spend much time in the outdoors?
Yes, I was always out and about as a kid. Whether that was playing Kerby with my mates or football in the park. Being out with my BMX is what I remember best. It's how I used to get everywhere, always on my BMX, always out, always waiting on a whistle from dad to come home. Always ignoring it and getting in trouble!
5. What's the best adventure you've ever been on?
After doing Blue Peter for three and a half years, it's very difficult to pin down one specific adventure: I've done a friction climb, been on safari and I've been attacked by an alligator in a Louisiana swamp! Flying with the red arrows and paragliding over the Alps were highlights from the more extreme things I've done. Sometimes, the best adventure is just going for a bike ride and stopping for a coffee and cake with a view!
6. What's your must have kit for a day in the outdoors?
If "kit" includes coffee and a cake, then coffee and a cake! If not, then a good coat. You can do anything when you have a good coat. I keep the 3-in-1 Coat in my car boot or in my pack so that I'm always ready to go!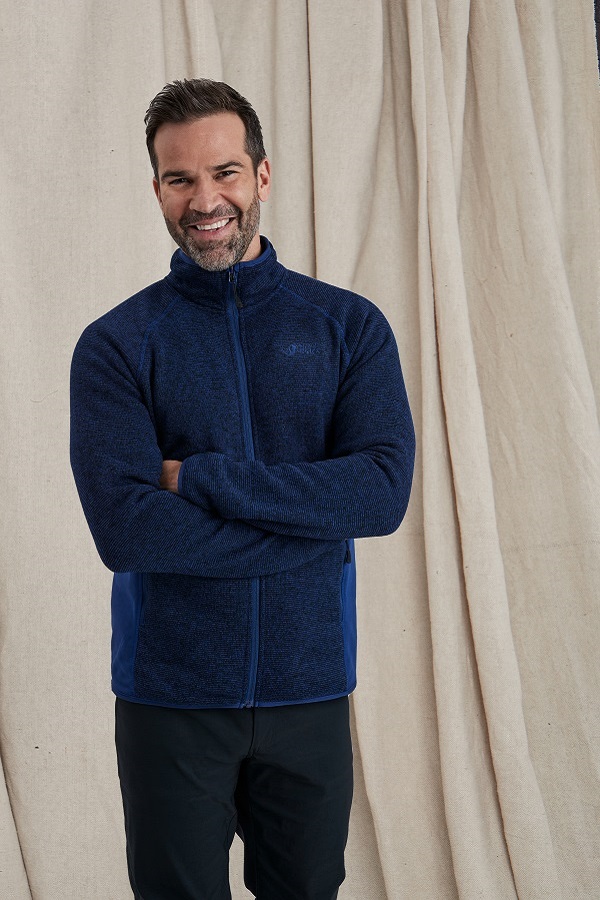 You can shop the North Ridge men's collection, including Gethin's favourite pieces, here:
7. What are you most looking forward to with this partnership?
New experiences – North Ridge makes you want to push your limits, do different things, and go to new places seeking new adventures. I'm excited to try out new kit as we go along together!
Gethin is known for being a keen adventurer! He loves to get outside and explore the great outdoors. We asked him what his top 3 adventures are…
Gethin's Top 3 UK Adventures
The 4 peaks in 48 hours! Epic. Ben Nevis, Scafell Pike, yr Wyddfa and Slieve Donard.
Coasteering in west wales. What a buzz!
Kayaking rapids in Aberfeldy.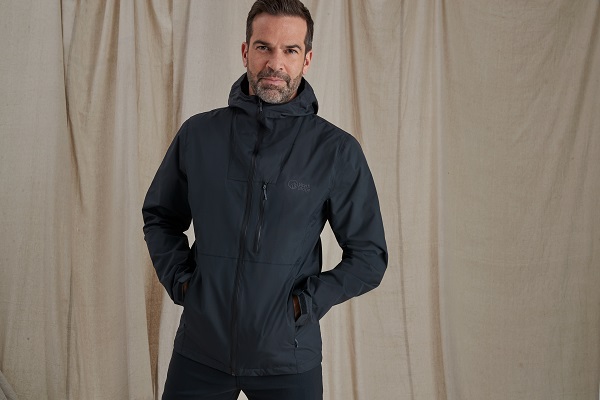 We're absolutely over the moon to bring the partnership between North Ridge and Gethin Jones to GO Outdoors and we can't wait to share more content with you! Keep your eyes peeled and follow our social channels to stay up-to-date!
Looking for more inspiration? Head to our blog to read more unbeatable content from us!