Just keep swimming
On 22nd August 2015, Ian Parker, our Store Manager in Blackburn, and three of his fellow swimming coaches from Preston Swimming Club are taking on the massive challenge of swimming the English Channel, from Dover to France.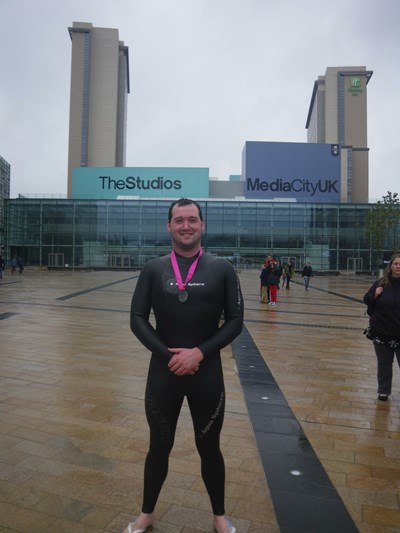 Having already completed two training sessions in the choppy Dover harbour in temperatures as low as 10 degrees. Buurrrrrr!!!! What makes the challenge even more impressive (or crazy) is that there are no wetsuits allowed. The team will only be wearing their Speedos, which only adds to the very real danger they face, not to mention the navigation of shipping lanes, jelly fish, tides and currents.
The team are completing this challenge to help raise money for Aspire, a charity close to Ian's heart. Every eight hours, someone sustains a spinal cord injury and is told they may never walk again. Incurring a spinal cord injury is a horrific life changing experience with no warning, no preventative medicine and no time to prepare. Aspire are there to support people with spinal cord injuries. This is done through a range of practical projects nationwide including adapted accessible homes, specialist computer equipment, practical advice and grants for the necessary equipment to lead an independent and fulfilled life. More information about the charity can be found on their website at Aspire.
Ian is collecting donations on behalf of Aspire, so that they can continue their fantastic work. If you are able to spare any money, you can visit Ian's Just Giving page at: Ian Parker is fundraising on JustGiving for Aspire
He'd like to send his thanks to anybody who chooses to support.