The National Grid is warning of increased likelihood of power blackouts this winter. Scarcity of gas, a result of Europe's ban on Russian energy imports, means electricity and gas supplies might turn off periodically, without notice. Experts believe it's most likely to be teatime (between 4pm and 7pm) on the coldest days, when demand is greatest, that it happens.
We Brits are a pragmatic bunch! At GO Outdoors, our sales data suggests that the Nation is already preparing itself for blackouts. Sales of lanterns in October shot up 371% Vs last year, and sales of fuel, thermal flasks and power banks were all up by almost 50%. With a little preparation we'll be ready for some colder and darker winter nights.
If you're interested in building your own "blackout survival kit", or just want to turn down the thermostat a little, here are a handful of useful tips.
Blackout Survival Tips
Invest in a reliable torch
Your tele won't work, but there's always a book you've been meaning to pick up for ages. Buy yourself a good torch or lantern, it'll come in useful however you whittle away the hours. Make sure it has a good battery life.
Headtorches are extremely useful
When it comes to cooking, two hands are better than one. Headtorches are very convenient for cooking, nipping out to the car to grab the shopping, or doing anything else where two hands are preferable.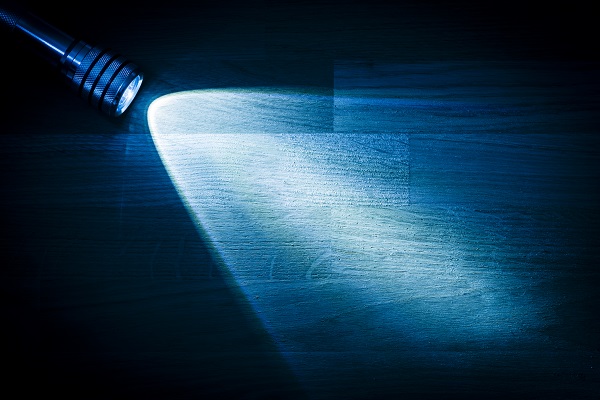 Purchase a gas stove
Talking of cooking, if Weetabix or sandwiches don't cut it, you'd better get a stove. Put simply, you cannot go wrong with the legendary Bistro Elite Cooking Stove by Campingaz. Easy to stow away and stable enough for a pan of water or a frying pan. Just pop it on a kitchen countertop and get cooking.  
Use blankets and layers to stay warm
A warm fleece blanket on the sofa is an inexpensive way to keep you and the family cosy.
Base layers are an inexpensive way to keep out the chills. A long sleeve T-shirt and long underwear beneath your clothes will add an extra hit of warmth. Adding mid-layers or a cosy fleece to your outfit will also help insulate you whilst keeping you comfy around the house. 
Pre-boil a kettle and use a flask
There's nothing like a warm brew to ward off the cold. Boil a litre or two of water after lunch and keep it in a thermos flask. Funny you should ask; we sell those too! Keep a little back for a warm flannel before bed. 
Keep your phone powered up
We're not expecting 4G or phone reception to drop out, so make sure there's enough juice in your phone. A powerbank like the Goal Zero Venture 35 is good for three full charges, enough power for most families. 
Wear thick socks
Floors are lousy insulators. If you don't have thick-pile carpets, a good pair of heavyweight, high-ankle merino socks and your favourite slippers will be just the ticket. Blackouts or no blackouts a good pair of winter walking socks is always a good investment – men's/women's. 
Wear an insulated jacket before coming home
It might seem a little over the top for pottering around the house, but if you're commuting back from work by foot or public transport, keep yourself warm in an insulated jacket. That way, when you arrive home to a cold house you won't be cold already. 
Meanwhile, if you're heading outdoors this winter, you can check out our guide on how to stay safe on your winter walks.